Every Sunday, ISKCON Brampton serves a free, sumptuous vegetarian Feast
from 11 a.m to 12:30 pm (reduced timings due to ongoing pandemic restrictions)

We invite you to our weekly Sunday 'Love Feast'. All spiritual-seekers gather for a culturally rich and vibrant experience of traditional spiritual culture which provides a flavour of Bhakti yoga – the yoga of love!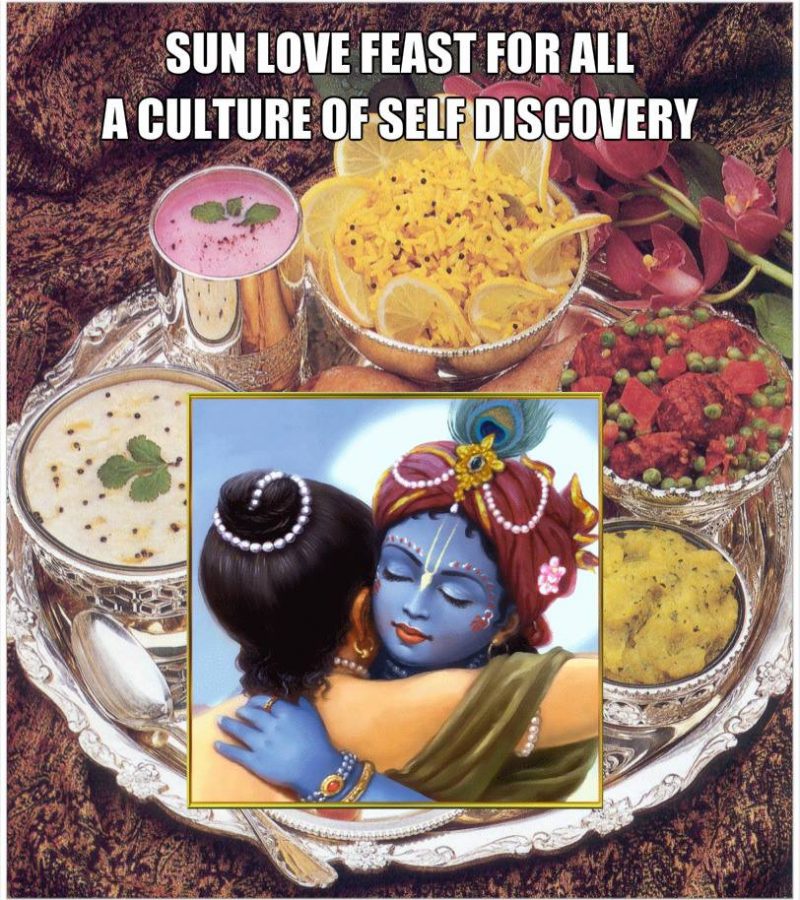 The devotees of the Lord are released from all kinds of sins because they eat food which is offered first for sacrifice.
The ISKCON Brampton Vedic Education Center is open every Sunday for the Sunday Feast program as follows.
11:00 – 11:15    Tulasi Puja
11:15 – 11:30    Guru Puja
11:30 – 11:55    Aarti and Kirtan
11:55 – 12:00    Sri Nrsingadev Prayers
12:00 – 1:00     Vedic Discourse and Sunday School
1:00   – 1:20     Kirtan
1:20   – 2:00    Free Vegetarian Feast (Prasadam)
The Sunday 'Love Feasts' introduced in the mid-1960's by ISKCON founder acharya His Divine Grace A C Bhaktivedanta Swami Prabhupada. Srila Prabhupada introduced this weekly festival as part of his overall preaching program. 
He would personally invite guests, cook an entire meal, serve the devotees a variety of preparations and give a talk on Bhagavad-gita. Since then, this weekly Sunday Love Feast Festival is celebrated in all the Hare Krishna Temples around the world.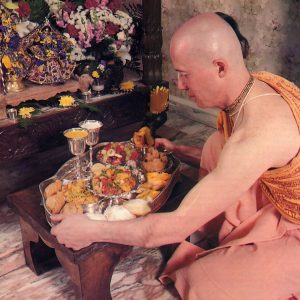 Appealing to everyone, from the most experienced of Bhakti-yoga practitioners to a new-comer who has come for the first time, the class focuses on the practical application of Vedic philosophy in our lives. 
This may range from how we can become more determined and focused individuals, to how we can help our fellow loved ones. 
Soaked with the time-tested knowledge of the Vedas, these discourses will stimulate your intelligence and give you food for thought.