Education is knowledge. The education system which was evolved first in ancient India is known as the Vedic system of education. The ultimate aim of education in ancient Indian was not knowledge as preparation for life in this world or for life beyond, but for complete realization of self for liberation of the soul from the chains of life both present and future.
Here at ISKCON Brampton, we have following three ongoing programs for people if all ages.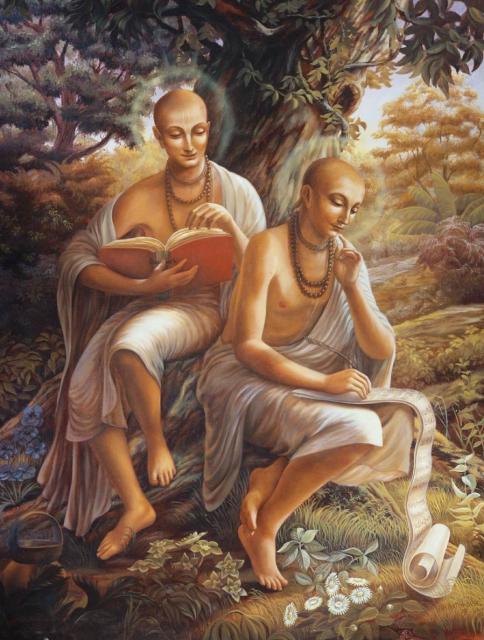 A weekly educational program for children takes place on Sunday mornings. Through the medium of music, drama, debates, quizzes and games, children will now be able to study the ancient wisdom of the Vedas.

Many of the youth members of ISCKON Brampton came together to ask the leaders of the center about a potential team for the youth. After many meetings and consultations, the ISKCON Brampton Youth Group was created, which is named as "Radha Giridhari Vrnda"!

ISKCON Brampton offers various courses and Seminars for adults . The courses take a personal approach to learning. Each course focuses on behavior and character, nurturing students in appropriate Vaishnava values.