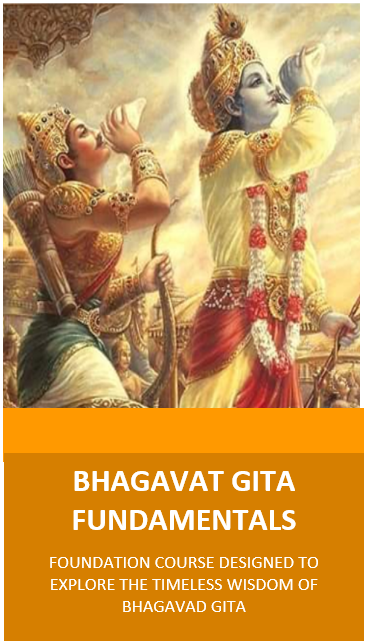 BHAGAVAD GITA FUNDAMENTALS
This introductory course is a thematic overview of the philosophical basis of Bhakti as taught in the Bhagavad Gita. Over the course of 8 weeks, participants will read directly from the text and explore topics such as the soul, self-realization, karma and reincarnation, aspects of Divinity, relationships with God and others, and both our spiritual and material natures.
There will be both instructive and interactive components for participants to ask questions, share reflections, fun exercises which will help attendees develop a line of thought.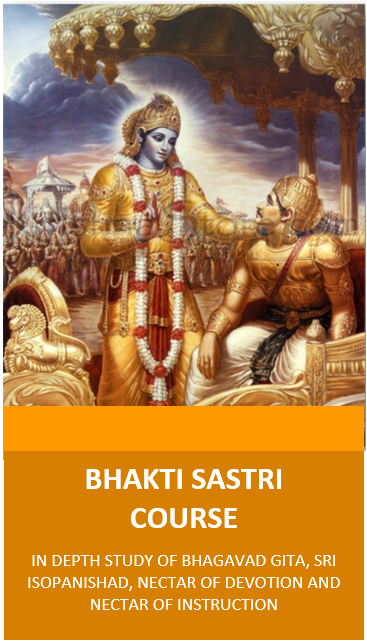 Bhakti-sastri is an essential course in Krsna consciousness that consists of in-depth study of four books: Bhagavad-gita, Nectar of Devotion, Nectar of Instruction & Sri Ishopanisad.
Srila Prabhupada conceived of the Bhakti-sastri course as a part of brahminical training. It is meant for devotees who wants to get a systematic understanding of Srila Prabhupada's books and thereby enhance both their knowledge and practice of Krsna consciousness and their ability to convey its message.
Course Requirements:
You must chant 16 rounds of Japa daily and follow the four regulative principles constantly for last 1 year.

You must be recommended by an ISKCON authority or a Bhakti Vriksha leader or a Mentor who knows you well, certifying that you have been engaged favorably in Krishna Consciousness and following proper sadhna.

You must be 18 years or above in age.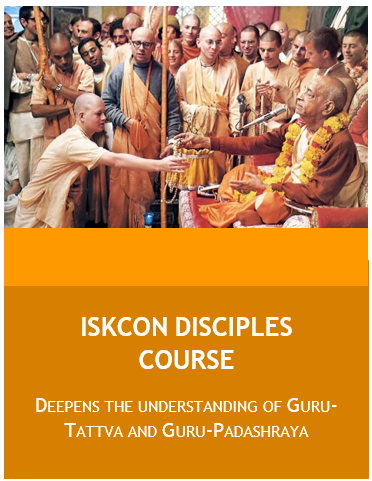 The ISKCON Disciples Course is a training program which deepens devotees understanding of Guru-Tattva and Guru-Padashraya within the multiple Guru environment of ISKCON.
Designed for new devotees preparing to take initiation in ISKCON, the course is also recommended for leaders, preachers, councillors and educators in ISKCON.

The course was developed under the direction of the "Guru Services Committee", with the combined efforts of leading educators in ISKCON. The course is based on the teachings of Srila Prabhupada and the current ISKCON Laws which establish a direct reference to the writings from the broader Gaudiya Vaishnava tradition.
What some of our previous participants have to say about our Seminars and Workshops…