At ISKCON Brampton, We take pride in Distributing Vedic books
Distributing books in the community is our passion, culture, heritage and ambition
We distributes thousands of vedic books within Peel and surrounding area each year
We also participates in numerous community outreach possibilities to make it easier for people to find us at their nearest or frequented location
Where needed and possible, we also supports home delivery within approachable distance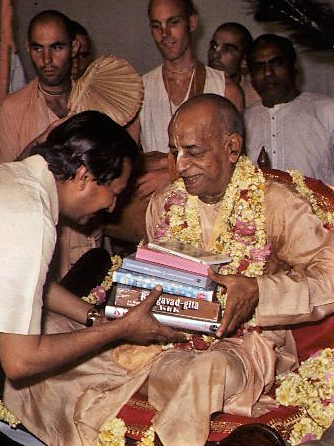 The greatest welfare activity for all the people of this world.
Our Outreach team in Action
Making these Vaisnava texts available is one of Srila Prabhupada's greatest contributions. Apart from the masses, his books have also reached well into academic circles and have spurred academic interest in the Chaitanya tradition.
A person who is constantly engaged in reading (authorised vedic) literature enunciating the cultivation of Vaisnava devotional service is always glorious in human society, and certainly Lord Krsna becomes pleased with him.
(Nectar of Devotion 12)
Help us reach those who are in the need
Opportunity for everyone to participate directly in the missionary activities of distributing Srila Prabhupada's books by sponsoring them to those who can not afford it. By placing donated books in locations where they are properly kept and read, such as Libraries, Hotels, some waiting rooms and other public areas.
You can also distribute to friends, relatives, colleagues or you may prefer that we distribute the books on your behalf. Leave us a note when (or after) you make a donation.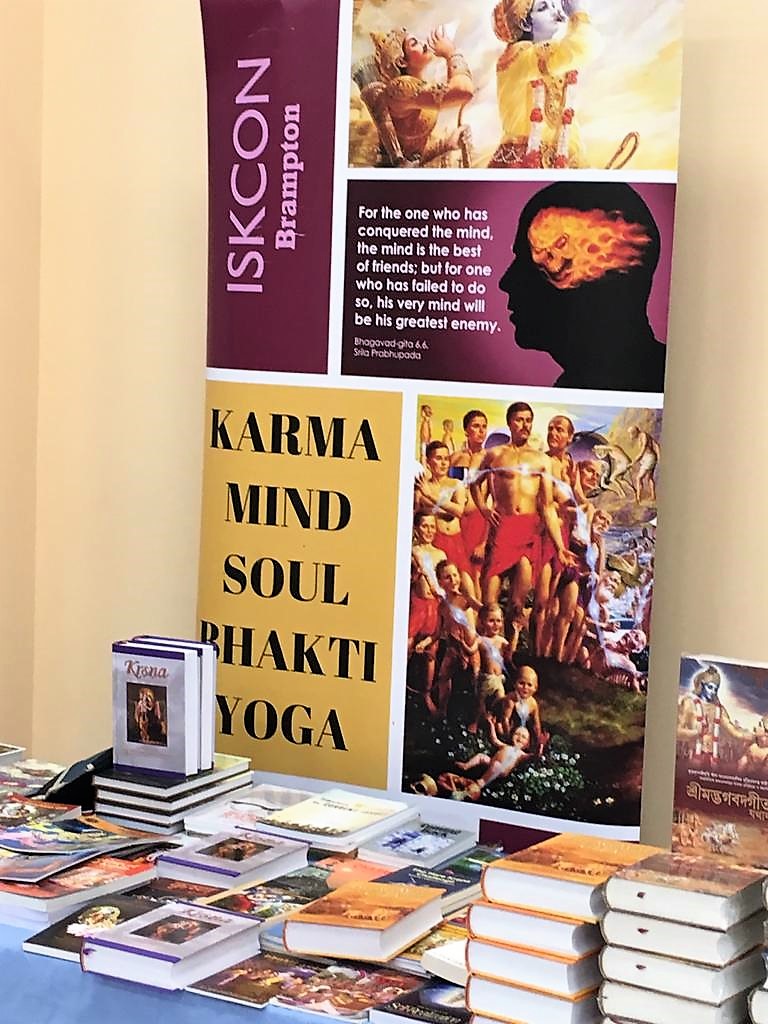 You can find us close by !
Our outreach teams participates in many events in Peel Region to ensure we remain at a hand distance from the community. You can be sure to find us at many locations you frequent or in an event.
Our teams work hard to ensure we bring smiles to people who are open minded and willing to talk. That's all it takes. Hope to see you around.
For any books or upcoming book distribution event related inquiries, please email us or use the contact form