Recent seminar on  Strengthening the bonds that free us – a seminar for strengthening couples' relationships, The art of chanting, etc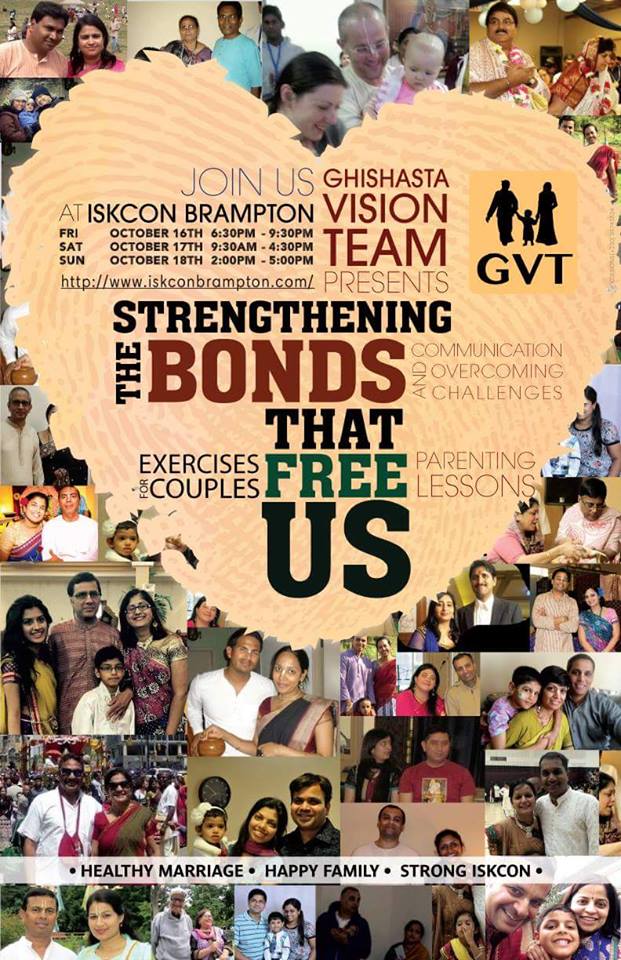 These seminars are self-contained and accessible to all, even if you are very new to spiritual life.
They are facilitated by those well versed in Vedic philosophy and experienced in the practice of Bhakti-yoga. Discussions are interactive and meant to foster a heartfelt and respectful dialogue.
At ISKCON Brampton, we focus on bringing seminars and workshops that help people to align with the popular principle of "High Thinking Simple Living".
This particular seminar taught the attendees about how to make lifestyle choices that  are aligned with vedic principless